Meredith Winn Studio
Swedish Dishcloths (white, green, yellow)
Regular price
$18.00
$0.00
Swedish Dishcloths - Block printed with Folk Art design (set of three)
Eco-friendly alternative to paper towels. Made from renewable fibers: 80% Cellulose (wood pulp) & 20% Cotton. Each dishcloth is sized 8" x 7" (size of a washcloth). Reuse again and again, machine wash (air dry). Use for 6-9 months then compost! 
Designed, carved and block printed by hand using non toxic speedball block printing fabric ink. 
Due to the nature of block printing - there will be some variance of color in the ink.
Wash on cold (in washing machine OR dishwasher) and AIR DRY. 
Dishcloths will soften with time and use, eventually wearing out... then compost.
100% biodegradable, each dishcloth replaces up to 15 rolls of paper towels.
Wash and reuse a hundred times until worn out then simply compost it.
Set of three includes:
(1) Yellow cloth (red ink)
(1) White cloth (blue ink)
(1) Green cloth (green ink)
How to use a Swedish dishcloth:
When dry, Swedish dishcloths are somewhat "hard," making them perfect for stuck-on messes. For those tough messes use a dry cloth at first to break them down. As you wet your dishcloth they'll become super soft and perfect for cleaning the remaining grime. While cleaning you can constantly wring out the towel just like a cloth.
How to wash a Swedish dishcloth:
Wash your dishcloth in a standard washing machine or the top rack of a dishwasher! Air dry. Reuse and re-wash your dish cloths for many months.
Swedish Dishcloths are considered the "premium standard" in Scandinavia. Contrary to the standard North American 100% cotton kitchen towels, Swedish dishcloths are a versatile and premium towel that can be used in a variety of applications ranging from your kitchen to your car and even outdoors. The combination of all natural cellulose and premium cotton result in the most absorbent and durable cleaning towel on the market. That's the main reason they've become known as a better alternative to cotton kitchen towels or paper towels.
---
Customer Reviews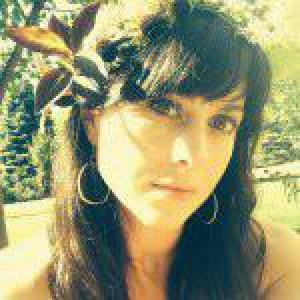 JH
03/16/2021
Juli H.

United States
More Love, Less Paper Towel
I am a compulsive counter sprayer/wiper downer and these Swedish dishcloths are PERFECT for this purpose. I will be honest, they are so beautiful I haven't used them to scrub a dish yet, but they absorb and then release soapy water so perfectly that I have come to rely on them for washing the counters down and giving the kitchen faucet some love. Thank you Meredith, for the beautiful addition to my kitchen sink. xo